Enter the Mash-Up Arena! Wrestling superstars from every point on the timeline do battle for historical supremacy! How do today's TNA superstars stack up against the Legends of yesteryear? Tune in to Mash-Up Wrestling to find out!
RING INTRO
Tonight is a very special edition of Mash-Up Wrestling on TNANews, for a very special occasion. It's February, so we're all about the love. Love for our people, love for our women, love from above. But most of all, our love for the art of Mash-Up Wrestling! So tonight, without further ado, we show love to the great women of our sport! On the eve of UFC 170, as Bantamweight champion "Rowdy" Ronda Rousey steps into the octagon to defend her title against Sara McMann, we celebrate the noble achievements of the fairer sex in our fighting sports. Just like Rousey has shone new light and created new avenues for women in combat sports/entertainment, so too did the women of TNA who helped create the "Knockouts Division". Tonight, we Mash-Up the historical relevance of UFC 170 with the impact of MMA on pro-wrestling, and sprinkle in a little Knockout action to create the perfect Mash-Up Wrestling combination!
INTRODUCING the OPPONENTS
Mildred Burke (1948)
Another Mash-Up Wrestling rare jewel and legend of the game. Mildred Burke is the original Fabulous Moolah – a dominant female who reigned atop her kingdom for 2 decades. Hall-of-Famer, 5x Woman's World champion, legit shooter & bad ass. Mildred Burke (and those of her ilk & era) are the closest things to modern "MMA" fighters we have in pro-wrestling history, and has drawn comparisons to Ronda Rousey for her indomitable fighting spirit and extended display of excellence. Despite being only 5'2", MBurke was 138lbs of pure firecracker who could crack a mans skull like a walnut between her thighs, or wrench an uncooperative victims arm out of their socket for good. MBurke was Queen of the Ring during a time of rampant sexism, degradation & Depression-era hoodlums muscling in on the racket. She survived through the mud-pit matches, unscrupulous promoters and even lost her own daughter in a fatal ring mishap. Talk "All-Time Greatest" and Mildred Burke slaps the taste out of Sherri Martel, Trish Stratus, Gail Kim or any other pretender to her throne. So with so much technical skill, and shooting acumen, is there truly any female alive on the Fantasy Wrestling timeline that could realistically stand a chance against her in competition?? To find the answer, you must troll the deepest, darkest waters of the TNA Knockouts division for the biggest shark of them all…
Awesome Kong (2008)
For a moment in time, Awesome Kong *WAS* female pro wrestling. Gail Kim may have been the original face of the TNA "Knockouts" division, but Awesome Kong quickly grew to be its most feared competitor. 2x Knockout Champion. PWI Woman & Female Wrestler of the Year 2008. Mash-Up Wrestling "Woman of the Year" 2012. Perhaps the most dominant & intimidating woman in wrestling *history* (even including pseudo-women like Nicole Bass & Chyna). Like Mildred Burke 50 years before her, Awesome Kong threw out open-challenge after open-challenge, seeking competition and proving her skill. Like Mildred Burke, Awesome Kong didn't take no shit from the males either. Mildred Burke went to war with her ex-husband Billy Wolfe… Awesome Kong beat the hell out of Bubba the Love Sponge backstage at a TNA show. We don't even need to touch on the personal losses shared by each women (Mildred's grown daughter, Kong's unborn son). When it comes to chick power, these two timeline legends have it in spades – and look forward to using it on each other within the fantastic confines of Mash-Up Wrestling! ENTER THE ARENA!!
THE MATCH:
The bell rings and Awesome Kong bullrushes Mildred Burke into a corner right away. Burke fights back with some European uppercuts, but Kong no-sells them and smiles! Burke tries a springboard crossbody from the corner but gets eaten by a wicked clothesline from Kong. The woman's champion tosses Burke clear across the ring, before choking her out against the ropes. Commentators cover Mildred Burke's slow rise in Mash-Up WRestling – starting with a twisted contract that forbade her a title shot for over a year, and being pit against members of the opposite sex in competition. Burke has preserved through it all, but can't seem to climb Mount Kong here tonight. Hard body slam leaves Burke stunned on the mat, but she rolls out of the way just in time to avoid a big splash. Burke attempts a running knee, but Kong no-sells that too and hurls Burke into the ropes. The diminutive sparkplug (her slight size being magnified by Kong's presence) rebounds off the ropes into a sick choke slam from Kong (for a 2 count). The 2x TNA Knockout champion Awesome Kong stalks her prey as commentator reiterate her credentials within the Mash-Up arena. Another huge body slam and Kong is the cat just playing with her dinner (the tiny, well-toned Burke).
Kong only gets a 2 count, so begins scaling the turnbuckles for a top rope death blow. But once again, Burke manages to roll out of the way at the last minute – and this time Kong is stunned on the mat. Mildred Burke hit's a surprise roll-up for a tight 2-count, then a schoolboy roll-up for another 2. Burke is trying to end this fast. An enraged Awesome Kong charges at Burke – but she pulls the top rope down and Kong goes crashing to the arena floor! Sensing her opening, Burke tries diving at Kong from the ring apron – but the Awesome one simply catches her in mid-air and pitches her back in the ring! Burke gets in a few kicks, goes up top, and drops Kong to one knee with a double axe handle! She wants to do it again, but now Kong catches her good (another amazing display of strength) and hurls Burke up into power bomb position… but at the last moment, Burke counters out into a sunset flip! 1!.. 2!.. 3! Kong immediately kicks out, but it's too late! The shocking upset is complete! Mildred Burke has done it! She's come all the way from the Depression depths of despair to the top of the Mash-Up Wrestling Woman's division! Awesome Kong is STUNNED! All she can do is stare at Mildred Burke's teary-eyed title celebration with a look of shock and bubbling fury…
Winner (and Mash-Up Wrestling Woman's champion): MILDRED BURKE
AFTER the BELL
Once again we close the book on another exciting chapter in Mash-Up Wrestling history – the only place a 60-year timeline difference can be overcome with the help of a little contemporary foresight. Mildred Burke may have paved the way for women gaining respect in combat sports, but it is a baton that athletes like Awesome Kong (and in MMA, Ronda Rousey) have taken to new levels. Serious, tougher than most men, and sexy in their own way – these are the true "divas" and "knockouts" of combat sports. It is still a constant uphill battle for respect, but with every Mildred Burke title defense – every Implant Buster – every armbar submission from Ronda Rousey- we inch a little bit closer to a true sports parity. Hell, now we have women headlining major UFC PPVs and being recognized as *THE* biggest draws in the sport! I remember when the TNA Knockouts roster was so deep and well-developed, there were serious considerations of spinning it off into its own TV show. We already have "True Divas". Now we bear witness to another kind of sports revolution. The kind that doesn't just result in broken hearts, but broken skulls, broken bones and broken dreams… Girl power indeed. This is MSD signing off from the Mash-Up Arena in anticipation of UFC 170! Let's get it on like "Big" John McCarthy singing Marvin Gaye's greatest hits!!
Peace,
MSD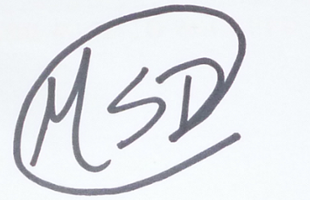 Mash-Up Wrestling by MadStepDad
TNANews.com
Match description by: MadStepDad
http://www.bigelow34.proboards.com/thread/11519/xpw-remixed-presents-redemption